Guitarists are well-aware of the basics like how to play on time and in rhythm, chord transition, and improvisation. It is vastly important for every kind of music genre for the past many decades. Fortunately, music technology is evolving rapidly including the little box called a looper pedal.
Beginners feel that they could use the recording software to record the low-fi guitar riffs instead of guitar looper pedals. However, the humble looper has transformed into a massively potent tool for learning, practicing, songwriting, and even while giving a live performance. This article shows why the loop pedal is an extremely useful tool for any level of guitar player.
What is a Guitar Looper Pedal?
A looper pedal is a device that records a small part of the performance and replays them until you want or put a stop to it. The music or performance loop it records is when you are plugged in an amp and replayed through the amp.
The concept of replaying a music loop is not innovative but the extensive varieties of layers and effects, you can add is mind-blowing. Looping pedals today allow guitarists to add reverse and delay effects. The basic guitar music is transported into a new sonic landscape with looping technology. one of the best looper on your pedalboard is one of the most useful and underrated moves a guitarist can make. A looper pedal records a short phrase of music (a "loop") and then replays that piece of music on repeat until you stop it.
Generally, guitarists can control the following things based on the looper pedal type and model.
Start recording with your foot
Stop recording and the replay starts instantly after a smooth transition.
Cancel the recording if needed.
Overdub to add more guitar music layers.
Quantization means you desire loop length to align with a pre-determined grid.
Pioneering musicians Fripp & Eno introduced the concept of recording & looping ambient sounds. Eventually, the looping technology advanced and made its way into modern guitar pedals. Looper pedal, a tool that was introduced to explore unusual music is since then been incorporated into every music style ranging from R&B to Jazz and Rock. Looper pedal themselves are digital recording devices with solid-state storage and digital processor.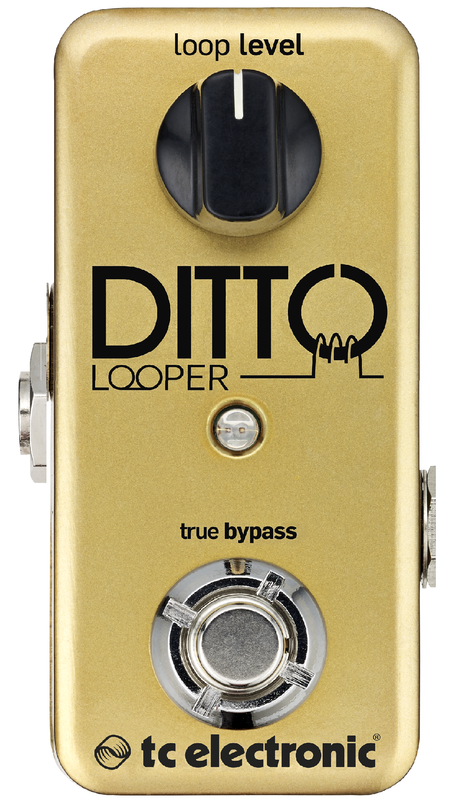 The Top Uses For A Looper Pedal In Guitar Playing- Points To Note
How guitarists can use the looper pedals means discussing how different chefs can cook an omelet. A rock guitarist will use the pedal completely differently than the way a jazz guitarist will. Here are some ways they use a looper pedal. It will help to get an idea of how unbelievable looping technology is capable to offer.
1. Riff & single note tune looping 
Play a riff or melody, while pressing the pedal and the same will replay for eternity if you wish. It is a simple looping without reverse or delay effects. However, you can play different melodies with previously looped parts and thicken them.
2. Chord & strumming looping
It is an option for bands with a single guitarist or if you are a lead player. With chord and strumming loops, you can fill an entire music section. It is a great way to play conventional-style R&B music. Make sure that the strumming is in rhythm and accurate or the looped material which will follow may seem disastrous.
3. Overdubbing
Today, there are looping pedals capable to record multiple loops and replay simultaneously. Other effects like flange, delay, compression, and distortion empower the guitarists to have an array of textures and sounds at their feet.
4. Practicing & reviewing
It's a great tool for practice and improvising. Just record and listen back [as a critique] because it is hard to do that while playing.
5. During live performances
During live performances, when you are locked into a tempo and need to backtrack looper pedal helps technically to match your performance energy without a slowdown. It even plays the role of a second guitarist, or you can use it to thicken sound in a specific part.
How Does a Loop Pedal Work?
Loop pedals record audio that is fed into the using either an XLR cable or a 1/4″ instrument cable. They usually capture this audio as a WAV file, either using on-board memory or via an external SD card. They can then instantly play back this recorded for audio when a musician steps on one of the pedal's switches.
How to choose a perfect looper pedal?
When you choose a looper pedal will be options that you need to take of which are as follows –
How many loops can be stored?
Whether you can pre-record loops for later use in performances?
How long loop runs?
Audio quality.
Controls.
The material and construction.
Fancy functions.
Conclusion
Timing matter and even learn when to stop the pedal. Mistakes are fine in the start, but the entire concept of using looper pedal is to quickly correct the errors.